News&Topics
Latest News from Kitaguni Inc.
NEWS
【New Product】Recommendation of high-class Chinese materials ~Dried Scallops~【新產品】高級中華食材推介~扇貝干貝~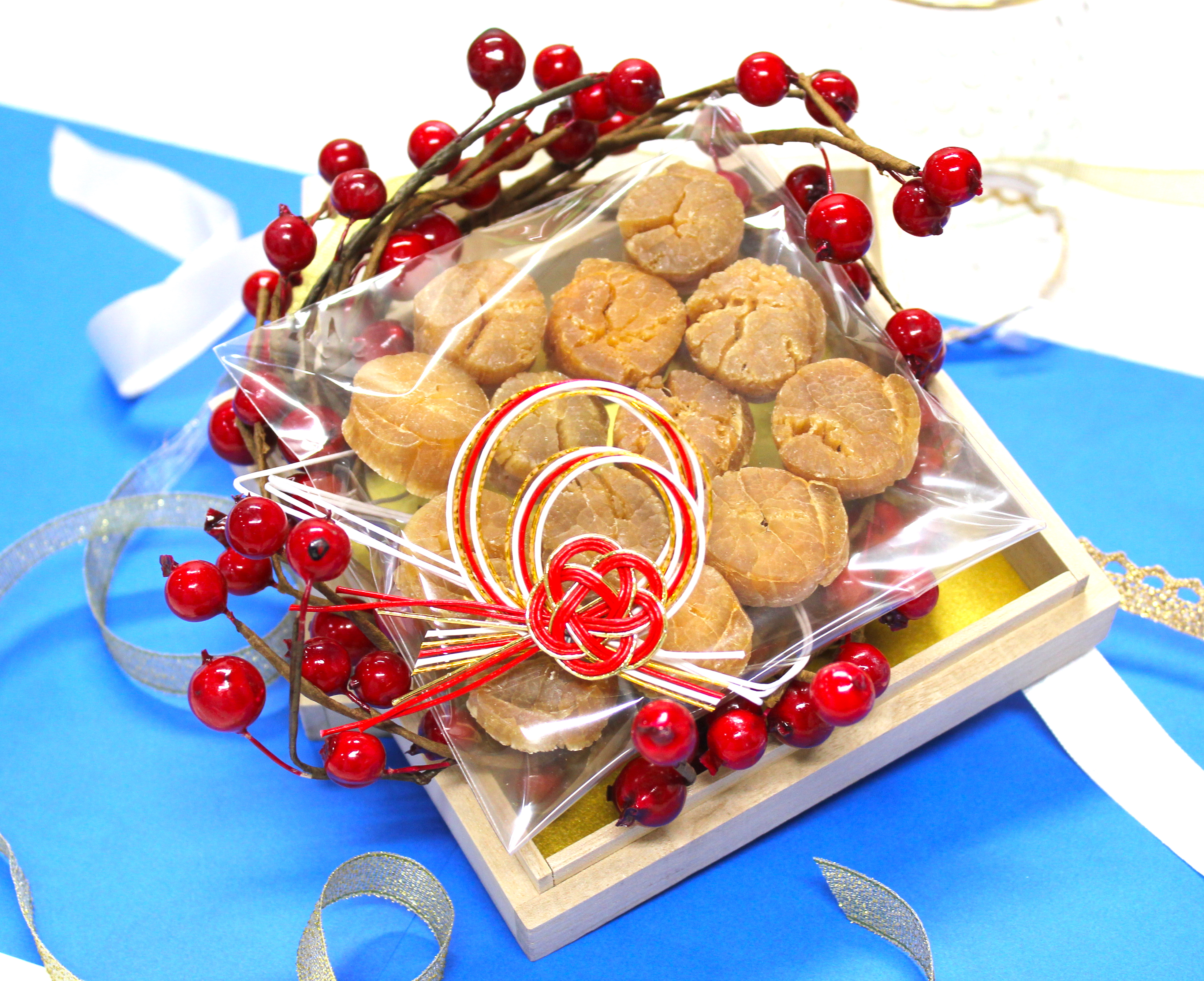 ■Premium Dried Scallops From Hokkaido
■北海道出產頂級乾瑤柱
Scallops grown in the nourishing Hokkaido ocean are filled with natural mellow, Umami flavour and nutrients. Dried scallops are excellent ingredients that can be used in a variety of dishes. Especially in Chinese cuisine, they are often considered as fine ingredients alongside dried abalone and sea cucumbers.
在營養豐富的北海道海洋所生長的元貝,自然的醇和鮮味及營養都緊緊地濃縮在內。乾瑤柱作為能活用於多款菜式的優秀食材,特別在中菜裡,是與乾鮑及海參並列的常見高級食材。
We plan to sell the best scallops from Hokkaido in a beautifully packaged way.
我們計劃以包裝精美的方式出售北海道產最好的干貝。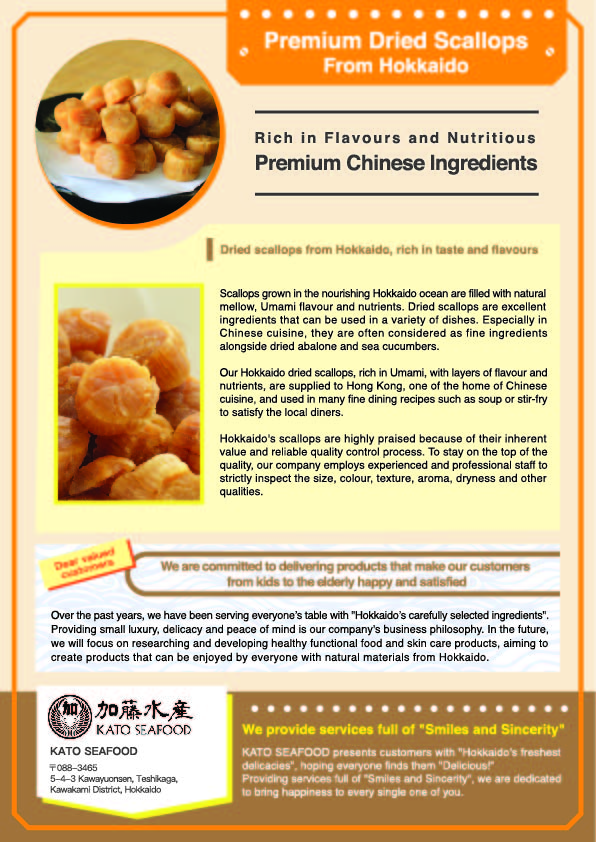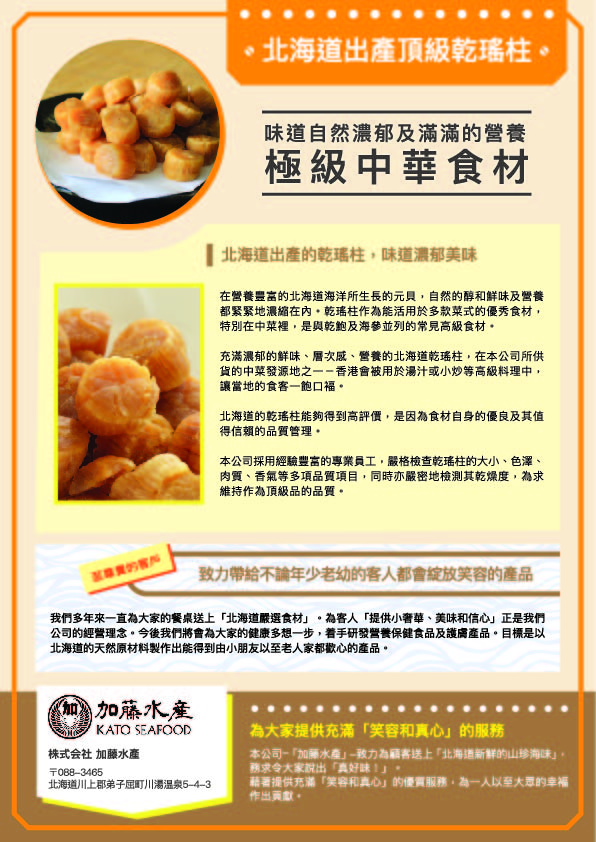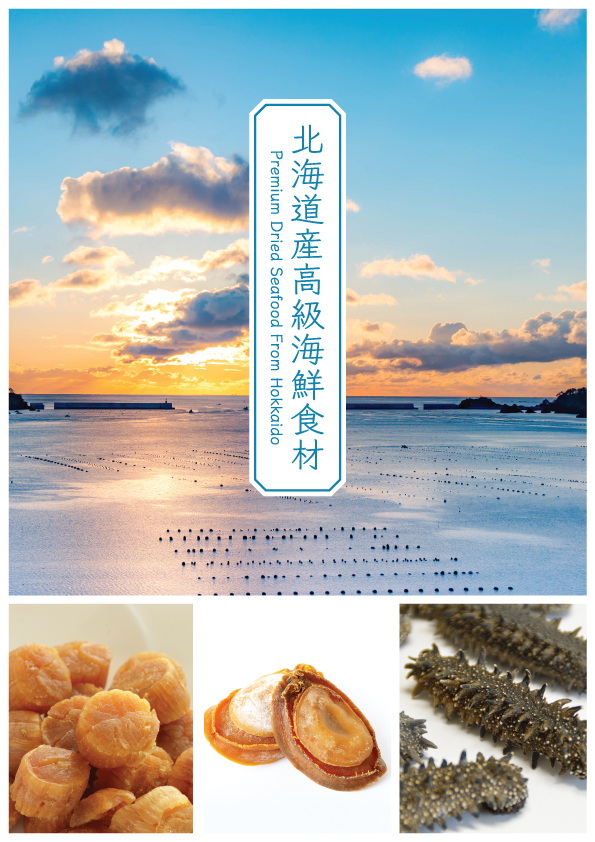 Our Hokkaido dried scallops, rich in Umami, with layers of flavour and nutrients, are supplied to Hong Kong, one of the home of Chinese cuisine, and used in many fine dining recipes such as soup or stir-fry to satisfy the local diners.
充滿濃郁的鮮味、層次感、營養的北海道乾瑤柱,在本公司所供貨的中菜發源地之一-香港會被用於湯汁或小炒等高級料理中,讓當地的食客一飽口褔。