News&Topics
Latest News from Kitaguni Inc.
NEWS
To develop overseas sales channels for exporting products of Hokkaido (2017/4/7)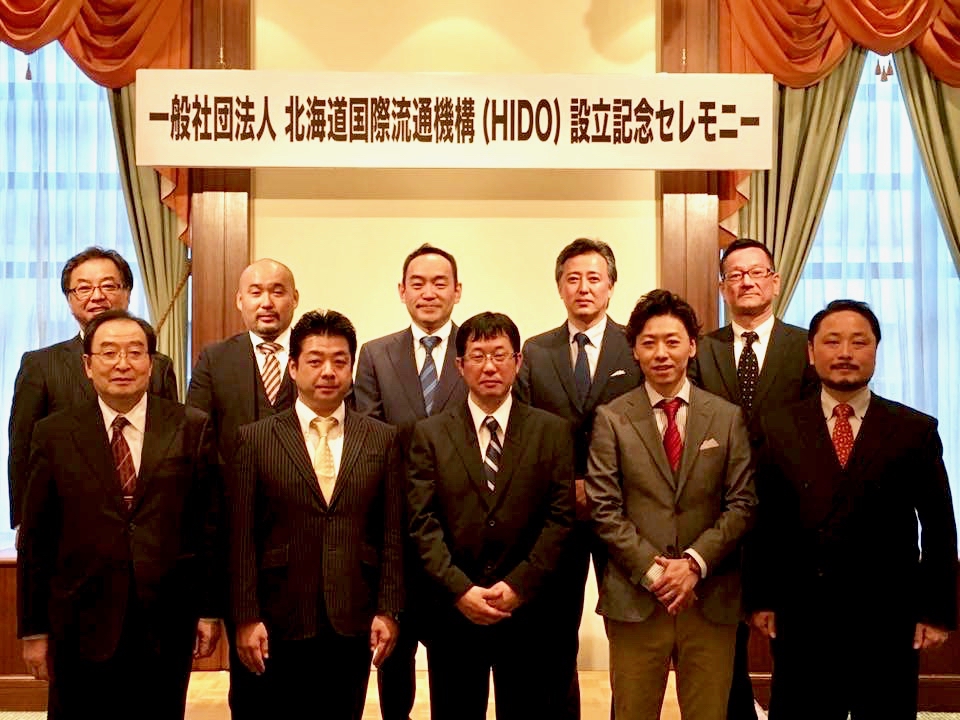 On this occasion, we established a new company.
General Incorporate Association "Hokkaido International Distribution Organization"
Hokkaido International Distribution Organization will support the transportation of products or sales to overseas markets, such as Asia, cooperating with companies in Hokkaido. Our role is to support exporting and selling to Asian countries such as Singapore, Taiwan, Hong Kong, etc., and to develop e-commerce business.
We will review the overseas development in Kitaguni that started in 2009. At first, it had costed 100,000 yen to send a box of fresh fish to Singapore. It was a small-lot delivery business that was realized only after it was negotiated with exporters of Yamato Transport and JAL many times, but now the logistics cost has fallen to 1/10. It is expected that the volume of distribution will be expanded from the inside of Hokkaido in the future.
Although there are still many problems to be solved, we will overcome one by one, so we would appreciate your continued support and guidance.
From the Nikkei Newspaper
Private organization was launched in April, toward the development of overseas sales channels for exporting products of Hokkaido
http://mw.nikkei.com/sp/#!/article/DGXLZO12847320T10C17A2L41000/
A new private organization "Hokkaido International Distribution Organization (tentative name)" to support overseas export of Hokkaido products and development of sales channels will be launched in April. Companies and local governments in Hokkaido participate, and consistently support from transportation to sales in overseas markets such as Asia. Foreign-affiliated companies also participate in management and boost overseas expansion of enterprises of Hokkaido.
"Hokkaido International Transportation Platform (HOP) Promotion Council, "a voluntary association that has been engaged in oversea shipping services for marine products led by the Hokkaido Development Department and others, was dissolved at the end of March. Then it shifts to the new organization of general incorporated association. It will increase funding capacity and overseas sales capabilities through incorporation.
About 400 companies / organizations such as companies of food manufacturers in Hokkaido or local governments are expected to participate as members. Separate from this, 12 companies including 6 overseas distribution companies such as Singapore and Taiwan will invest approximately 12 million yen in the fund of the new organization. It is a policy to cover the operating expenses with membership fees from member companies.
The biggest feature is that Asian foreign capital participates in management. It is expected that the sales force of overseas market will be improved, by smoothly promoting local business negotiations by utilizing the customer base of foreign capital.
Since the organization purchases goods and exports sales, it can reduce risks such as unsold for companies in Hokkaido. It will respond to the challenges of small and medium enterprises developing overseas, such as carrying out export business in full.