News&Topics
Latest News from Kitaguni Inc.
NEWS
Hills Marche at Ark Hills. Hokkaido grown Lingzhi Tea Tasting Event (2015/11/29)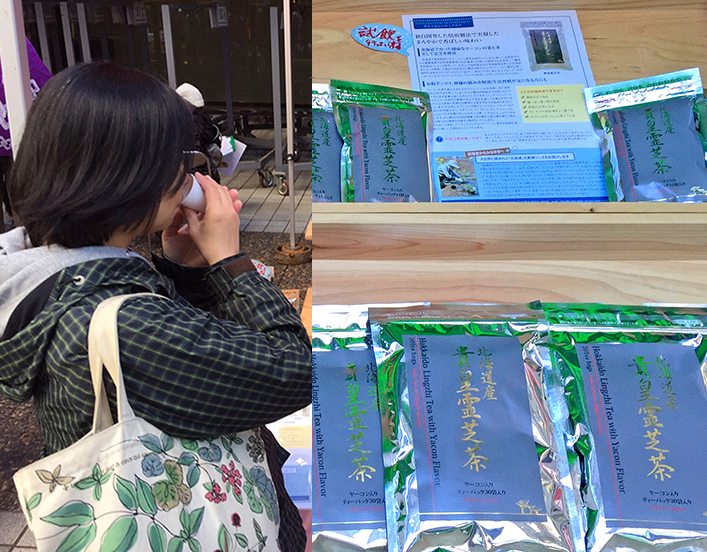 ♦Tasting Event for Hokkaido Lingzhi Tea in an area where many health-conscious people live
We, "Kitaguni kara no Okurimono", exhibited in a booth at "Hills Marche" Carayan Square Ark Hills, which is an area where many people pay special attention to their health in their day to day living.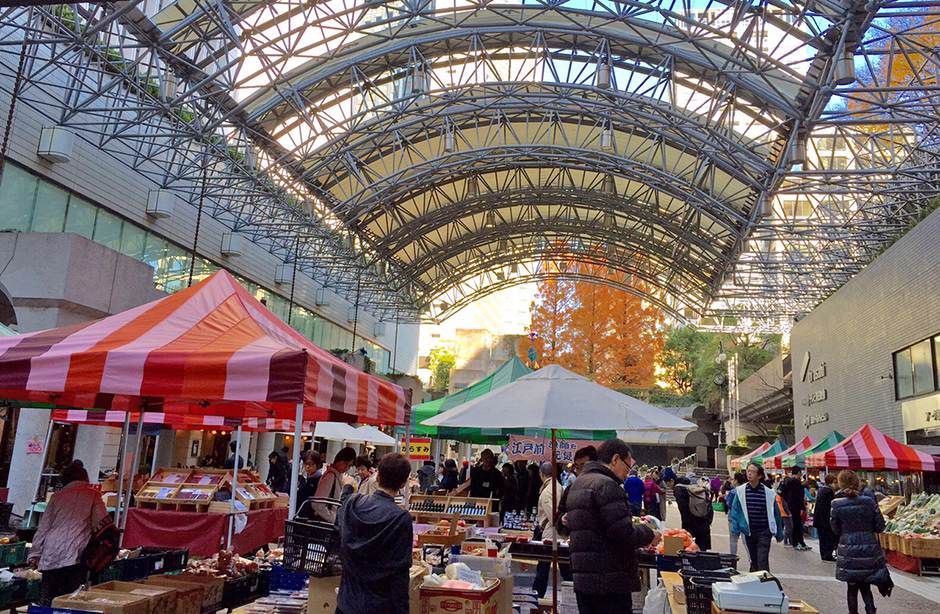 We offered tasting of "Hokkaido Lingzhi Tea" to customers in order to understand customer's preferences and investigate what new products can be introduced, based on market needs.
This tea is made from contract culture healthy Yacon leaf and cane, and Lingzhi.
Lingzhi contains Polyporaceae, which belongs to a mushroom family that has been used as a herbal medicine from ancient times.
Lingzhi increases immunity thus making it a precious ingredient.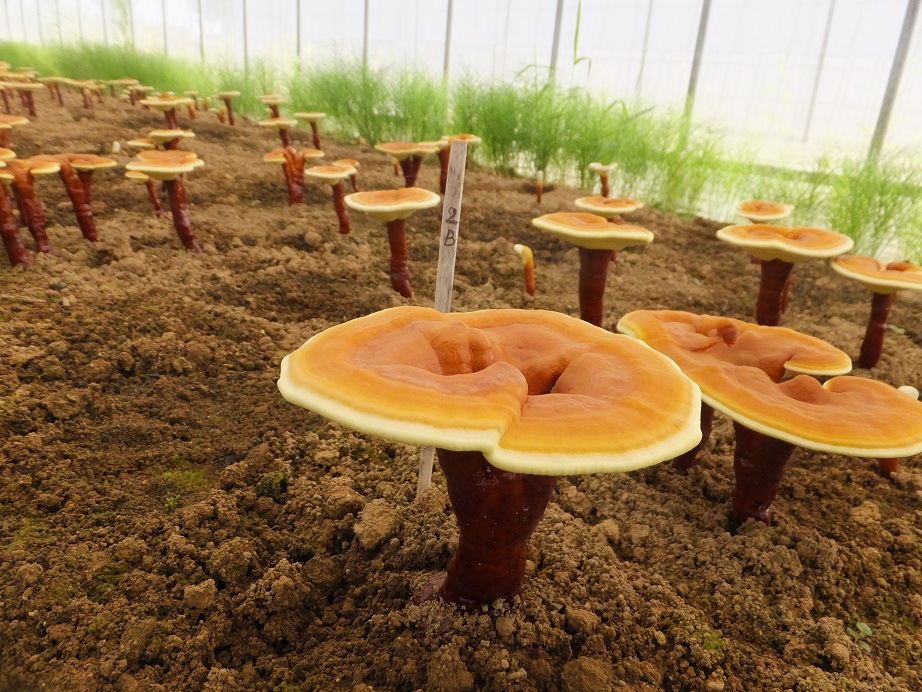 ▲Harvesting Lingzhi
♦Tasting of hot "Hokkaido Lingzhi Tea" in the cold temperature
The Hills Marche exhibit was held at the end of November, when it was getting very cold outside.
Since it was a cold day, hot "Hokkaido Lingzhi Tea" was quite popular for tasting. Initially customers were a bit cautious as they smelled the tea which contained precious herbal medicine Lingzhi in it.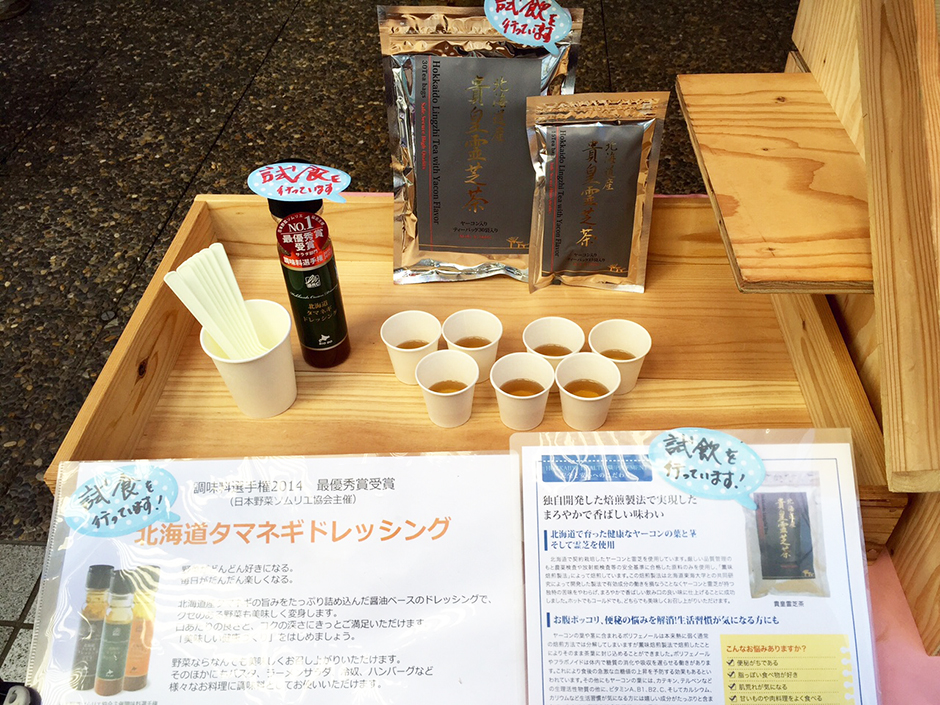 ▲Offered together for tasting were "Hokkaido grown onion dressing" and "Hokkaido Lingzhi Tea".
After tasting, customers commented that "Hokkaido Lingzhi Tea tastes just like normal tea." or  "Without any hint of herbal medicine flavor and rather very easy to take".
A customer who is working as a blender in the food business said,  "Some customers prefers for us to blend with more pronounced medicinal properties. I am surprised that this herbal medicine tea does not have strong peculiar taste".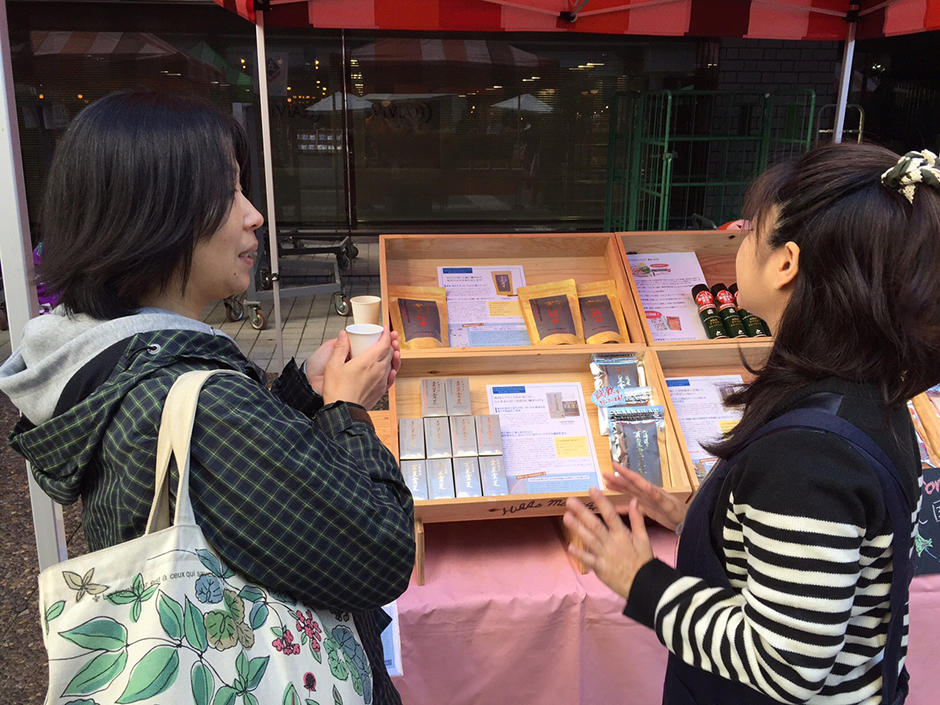 Another customer commented that having 3 tea bags in a package is a good idea.
♦The secret of why Hokkaido herbal medicine tea easy to drink lies in the roasting process during production
The secret to why this tea is easy to drink lies in the "Kunmi (fumigating roasting) process of manufacture", which involves particular ingredients that have passed strict criteria of safety for radiation, and agrichemicals and also very strict quality control in collaboration with Hokkaido Tokai University.  This process of manufacture was developed without losing the active element but the specific bitterness coming from Yacon and Lingzhi have become milder.
We offered hot tea since it was winter, even though the author tried the cold one as well.
The tea is not bitter and has a strong digestive action, leading to the bathroom at Marche being full.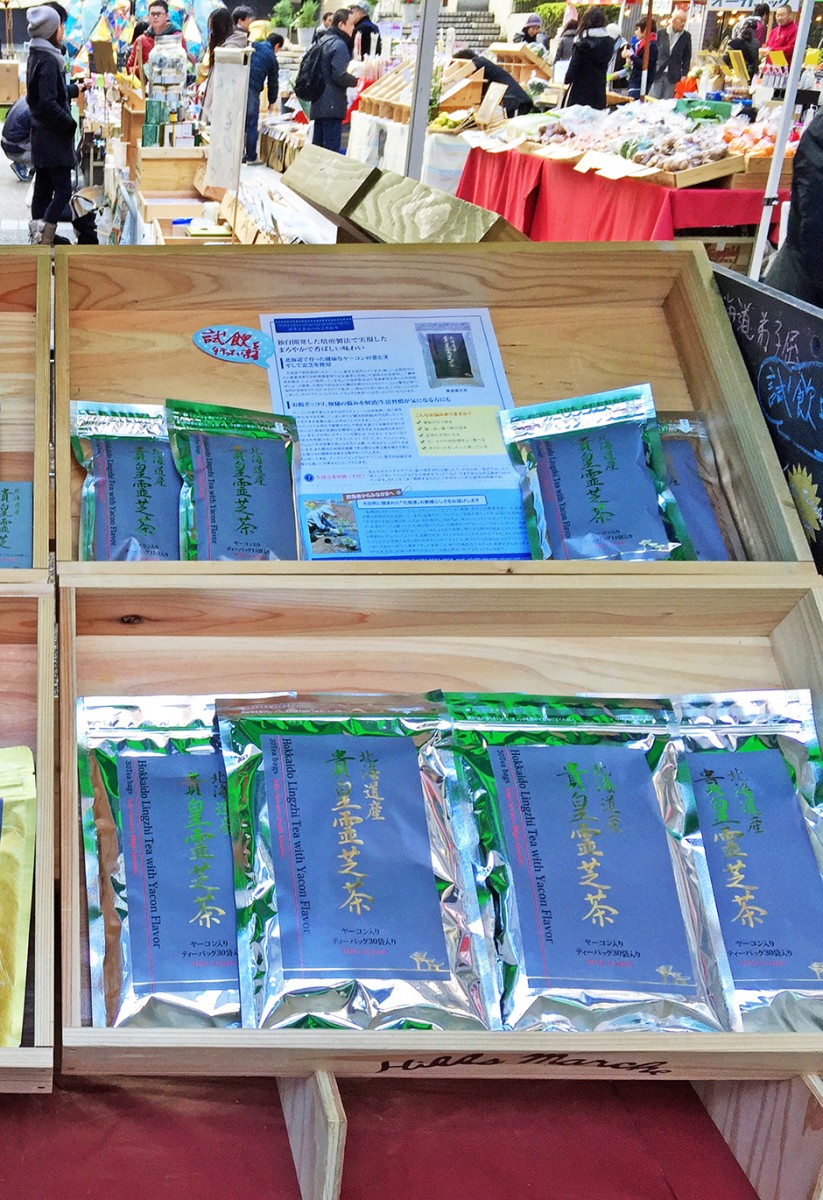 ▲"Hokkaido Lingzhi Tea" with Yacon flavor 15 teabags package(top) /  30 teabags package (below)
♦Effective for reducing wasteline, preventing constipation and other lifestyle diseases
Polyphenols and flavonoids, which are contained in Yacon, has the effect of slowing carbohydrate digestion and absorption.
It is also supposed to prevent sudden spikes in blood glucose level. Additional nutrients contained in Yacon leaf include catechin, Vitamin A, B1, B2, calcium and kalium, all of which contribute to preventing lifestyle diseases.
Lingzhi, which contains fiber that is resistant to alimentary enzymes, become food for increasing beneficial bacteria that aids digestive processes in the stomach.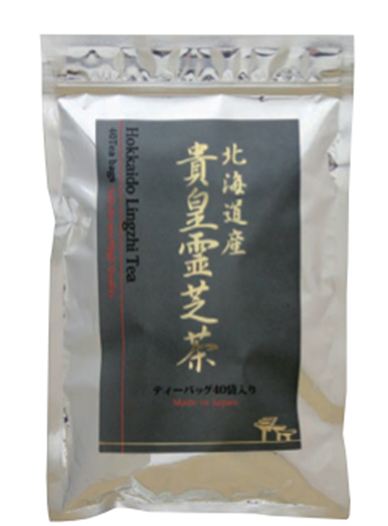 ▲"Hokkaido Lingzhi Tea"
■Please contact below if you have inquiries about "Hokkaido Lingzhi Tea"
■"Kitaguni kara no Okurimono" HP : http://www.kitaguni-net.com/