News&Topics
Latest News from Kitaguni Inc.
NEWS
【New Product】Recommendation of high-class Chinese materials~Dried Sea Cucumber~【新產品】高級中華食材推介~乾海參~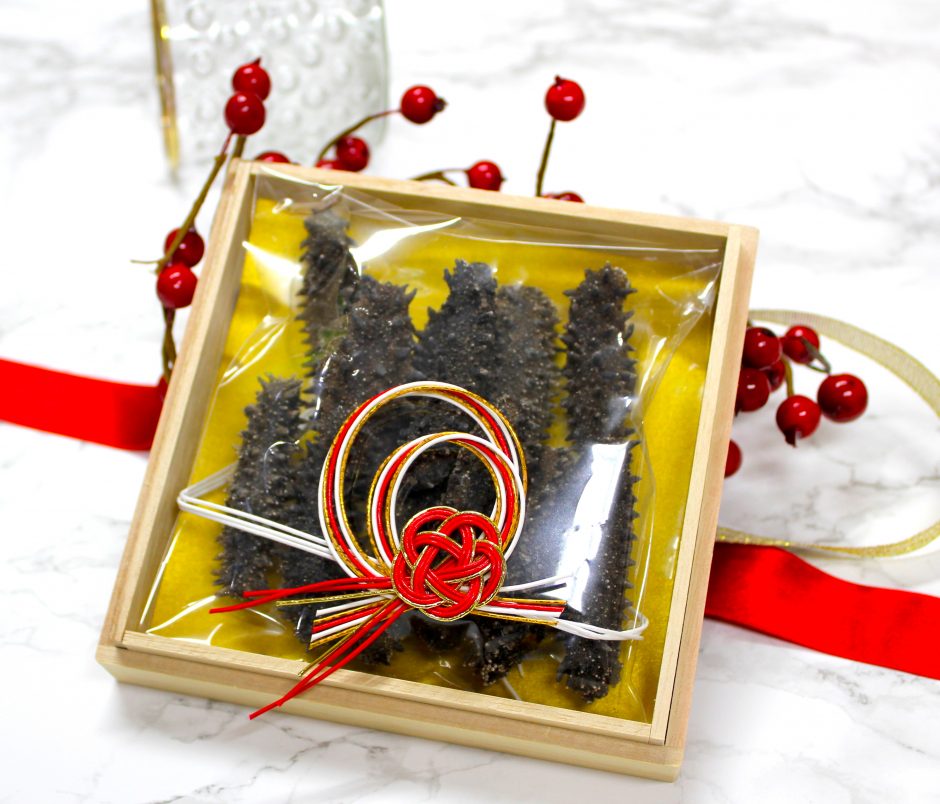 ■Premium Sea Cucumbers From Hokkaido
■北海道出產頂級海參
Sea cucumber is an indispensable high-end ingredient in Chinese cuisine, especially those from Japan that are renowned for their exceptional quality.
海參是中國菜中不可或缺的高級食材,尤其是來自日本的海參,因它的高品質使它備受青睞。
Amongst all, the sea cucumber produced in Hokkaido is honoured as the "Black Diamond". It is known for its conspicuous spikes, appearance and texture. It is said that unique texture rather than taste is the selling point of sea cucumber. And it is because of the refined texture of the Hokkaido sea cucumber which makes it regarded as a top-notch product in Hong Kong and China.
而當中,北海道出產的海參被譽為「黑鑽石」,其特徴為顯眼的尖刺,它不僅因擁有美麗外觀,還因良好的口感而受到高度評價。相比海參本身的味道,它獨特的食感才是賣點。而正正因為北海道出產的海參帶有上好的食感,被香港及中國等地評為頂級。
We are planning to sell the finest dried sea cucumber from Hokkaido in a nice package.
我們計劃以包裝精美的方式出售北海道產最好的海參。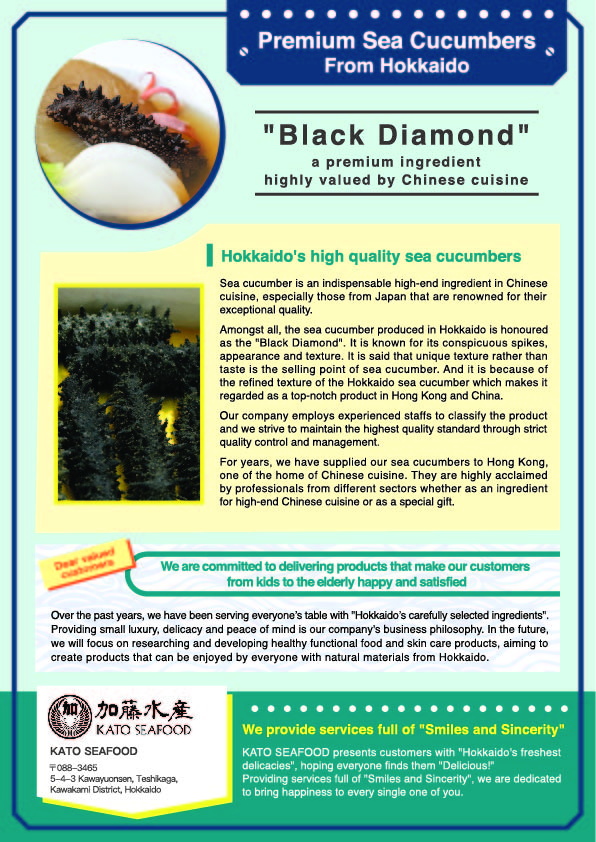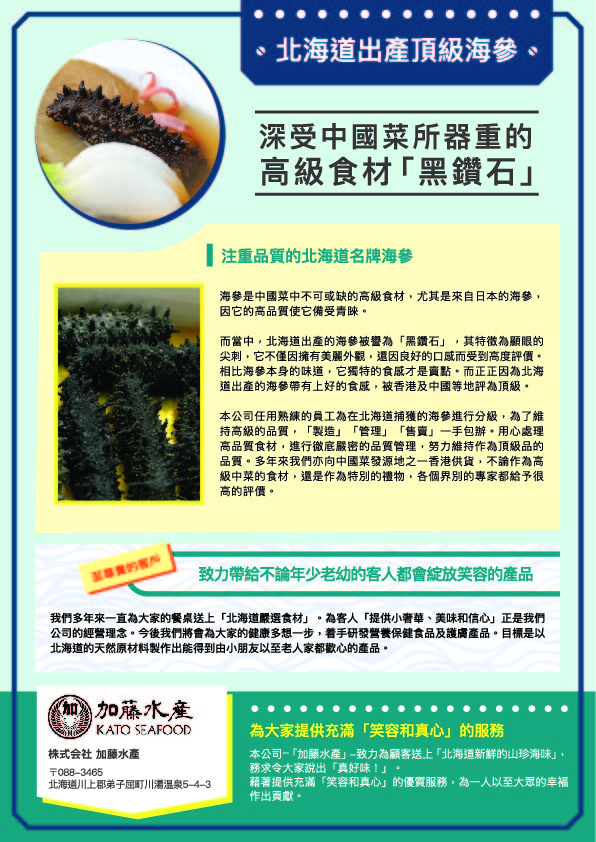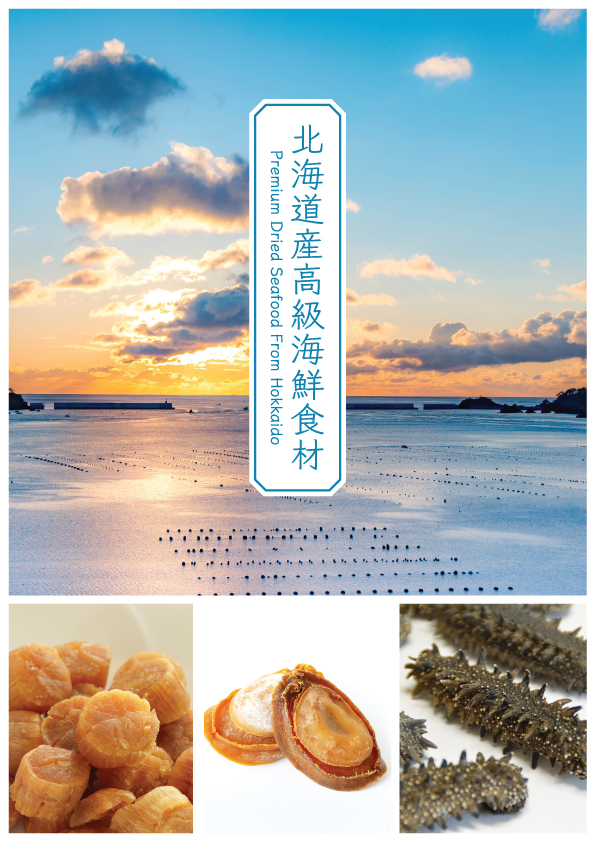 Please enjoy this finest taste by all means.
請一定享受最好的味道。