News&Topics
Latest News from Kitaguni Inc.
INTERVIEW
Producing instant results by selling both Hokkaido food and cosmetics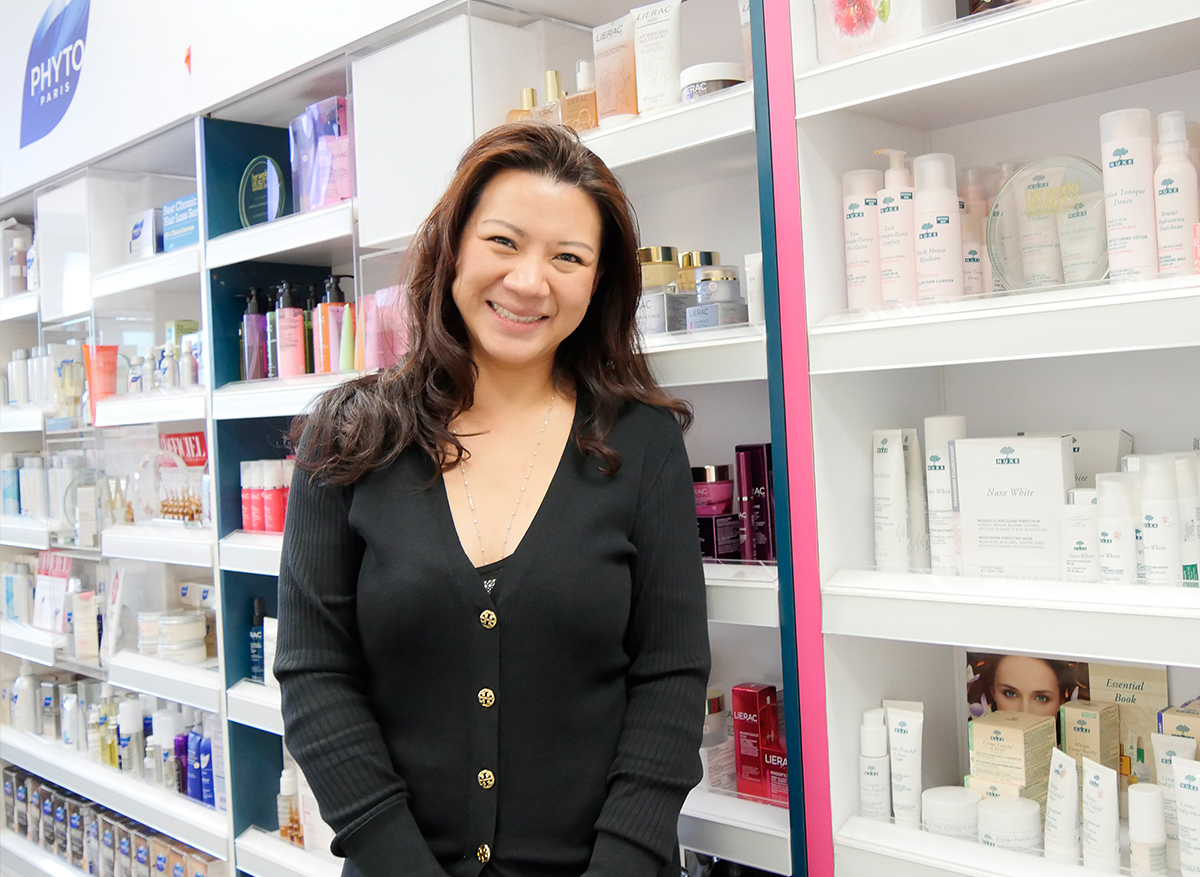 "Hokkaido Showcase" Interview
Fusion Cosmetics
Lynn Tan
Imported and Sales of overseas branded cosmetics tagged as "Natural"
I started my cosmetics business in Singapore 2003 and I now have 5 outlets.
We carry 10 different overseas brands, most of them French.
Thankfully our business is stable and we have grown the company from 4 employees to 80 employees now. Being very focused on day-to-day operations, we actually did not realize how much we've grown until now. I have also been very lucky with our staff. Some of them have been working for me since I started and they are the ones who help me as my right hand persons.
These are the key factors for the success and we continue to build our relationships on strong trust.
Our products are mainly skincare, hair care, and supplement.
Since Singapore is a very cosmopolitan city, people are more open to try foreign cosmetics than Japan, where there is a established adherence to domestic brand culture.
But on the other hand, this makes it very difficult to focus on a target.
I am particularly attached to cosmetics which is only use "Natural" ingredients.
This is the niche market for me.
Since French brand is never cheap, we are only selling our products on an exclusive basis as much as possible, such as in department stores or drug stores, not supermarkets and convenient stores.
Korean brands are getting more recognized than Japanese cosmetics brands
Singaporean preferences for cosmetics are diverse these days. Some go for high quality products, some go for brands written up on popular blog sites, some go for Korean brands endorsed by celebrities, and still some are famous brand conscious like buying only Dior and Chanel.
As for Japanese products, customers already know them as "high and excellent quality".
With that image, the pricing won't be an issue which means that Japanese products have a rather solid position as a brand.
Unfortunately, with Korean brands expanding rapidly in Singapore in the last 5 years, Japanese brands are having a difficult time.
In my opinion, the main reason why Japanese cosmetics brands are in a difficult situation is simply language issue.
Korean ones have really positioned themselves well to sell in overseas markets by putting English descriptions and labels on the products. In contrast, Japanese ones, with the exception of some national brands, are still largely labeled in Japanese.
Even though there are English descriptions, those descriptions written with very small letters which are difficult to read.
Therefore, customers lose interest in getting Japanese products and shop owners lose interest in putting them in their shops.
The success of Korean cosmetics brands in Singapore is their solid image strategy using celebrity endorsements, attractive packaging, affordable price and clear branding.
It's advisable to sell Hokkaido cosmetics alongside very popular and unique Hokkaido food.
Hokkaido has always been a popular destination among Singaporeans. In fact I have been there twice by now.
Also people have images of Hokkaido as "food" "beautiful scenery" and "fun place for holiday"
The image and curiosity about Hokkaido, however, has not yet extended to "beauty and health" in the context of cosmetics and health supplements.
They are queuing up for delicious Hokkaido food but not for Hokkaido cosmetics.
To sell and get more recognition for Hokkaido cosmetics, it is not enough to just provide more information and ideas but it is also advisable to sell Hokkaido cosmetics alongside very popular and unique Hokkaido food.
Unforgettable meeting with the energetic and hospitable Mr. Kato
I met Mr.Kato when I joined an EO (Entrepreneurs Organization, a worldwide networking organization for entrepreneurs) event in Hokkaido.
He showed us around everywhere even though we had just met at that event.
I was deeply touched by his sense of hospitality and I have never forgotten that memorable experience with him.
So now it is my turn to do that for him. I always want to show him around when he is in Singapore, whether in business or just a private visit.