News&Topics
Latest News from Kitaguni Inc.
INTERVIEW
From Artist to Internet business, surviving abroad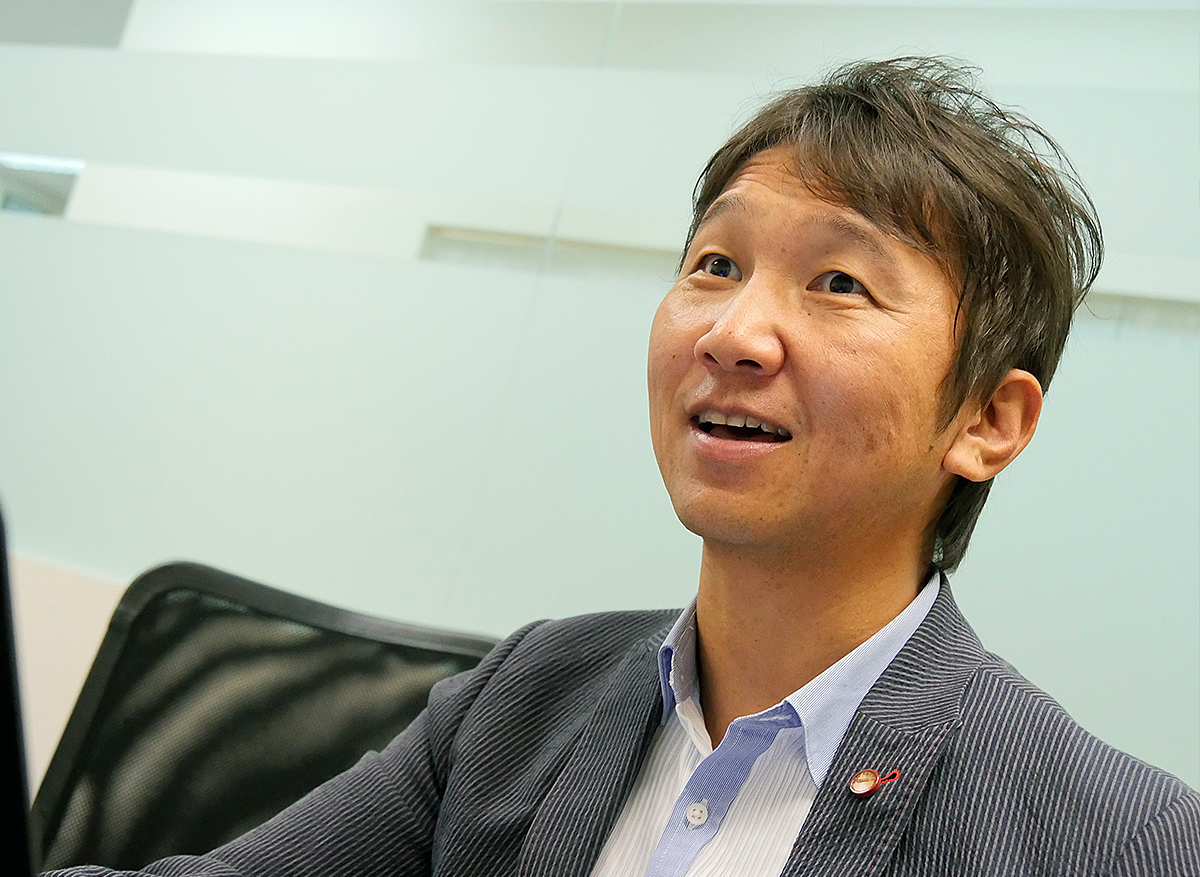 "Hokkaido Showcase" Interview
Benlux International Managing Director
Shigeo Murakami
Charting a new path in Singapore after giving up my dream
I am currently running an e-commerce business in Singapore, " best by world", which carries mainly basic skin care products. Thankfully our sales are growing.
Since I am very much interested in HOKKAIDO SHOWCASE products, we are now preparing to sell their items.
I was dreaming to be a professional artist as a band member when I was in my 20s. There was a band boom in Japan at that time so many people wanted to be in one.
However I was anxious about my future and started telling myself that "maybe there might be better things to do".
It was very difficult to get a job then since the bubble economy in Japan burst. I thought learning languages might give me more opportunities. I wanted to get a job which involves connecting people around the world.
Since I thought I could get this kind of job if I learn English and Mandarin, I set my mind on coming to Singapore.
Reality, however, was very tough. I could only get part time jobs with a student visa. I used to work for 280 yen an hour.
I studied at school in the mornings and work as a part timer in the afternoon..
Foreigners who wanted to get a job in Japan used to ask me "why are you working here?" and looked at me as if I was a weirdo.
I had never had a full time job before so I was not getting any decent job offers. I ended up using up all my savings even though I worked day and night.
Then I finally set up my own business in 1997 with 15 dollars and employed myself. My business philosophy was that " I do everything for a living".
I just went ahead and did things since I did not know any better at that time.
The business with my back to the wall leads me to the current business
First thing I did when I started my own business was buy a FAX machine.
I just sent out a FAX message saying "I do everything" to everybody I was dealing with before.
Then I got a reply from my previous company CEO and asked me to "Please look for the cheap vendor who can sell us perfume in Singapore". Sales of "CK-one" by Calvin Klein was booming in Japan at that time.
I ran around Singapore looking for a supplier and negotiated with everybody until I finally found a suitable Indian vendor. I made sure to do quality control checks when the order was delivered to me, packed it, then sent it out to the customer.
The business with my back to the wall without any budget led me to the current business. You never really know how success happens.
From that experience, I grew my business as a specialized perfume trading company, got more exposure to the market, then started our internet business as " best by world"  focusing on the South East Asian market.
No one believed when I started out and everybody said " there won't be any successful e-commerce business in Singapore".
People doubted since the internet was not at all convenient and widely used at that time.  People were used to do shopping in their neighborhood and there was no door-to-door delivery service like Japan at that time in Singapore.
I had to create the delivery service done by myself. This meant not only delivering to their house but also delivering to their office.
For example, when I send an SMS to customers saying "I will be there in 5 minutes" they will excuse themselves and come down as if they are going out to the bathroom.
I also created the system that customer will only pay after they receive the item since there were rumors saying "It might be fake since it's cheap".
People started to spread my service by word of mouth, describing it as "cheap and quick" and "delivering to the office". I started making some profit after 3 months and kept growing it since then.
Currently we are carrying mainly basic skin care products, only 10 percent perfumes.
Branded basic skin care products are very salable since the ingredients are readily recognizable across markets. The unique components that go into the products we carry are a significant contributing factor to our success.
Our company is well recognized not only in Singapore but also in Malaysia, Indonesia, and Hong Kong.
We can still do more in terms of getting our brand more recognized and successful overseas.
I think that Japanese businessmen in the past are very aware of how important this effort is but nowadays it has to be stressed again.
We have to do everything we can possibly do such as giving away flyers on the street.
Actually we did an event at the end of last year and learned how important it is to communicate with customers face-to-face. We got more returning customers since we promoted security and safety directly to them as opposed to simply having those details on the website. It is easy to overlook how important the face-to-face method is as we are coming from an online industry perspective.
Meeting our customers directly allowed us to sell more items which we ordinarily cannot sell on the website. This also gave us the opportunity to interface with older customers who do not use internet.
We are trying to go back to basics so we are planning to do events of this kind every month this year.
Now we are focusing on increasing fans for Lynchi yeast supplement item from HOKKAIDO SHOWCASE.  Having an event more frequently also gives the good staff much needed practice in selling the products, which is essential to our success.
The objective for success of HOKKAIDO SHOWCASE is to compile a database.
The important thing for HOKKAIDO SHOWCASE to do is that of compiling a database.
Even if you advertise often, it is still important to remind the customer.
Having an extensive database that allows you to constantly remind customers and introduce new or related products can lead to more repeat customers. This is the best way to be successful.
Our company would love to tap such a database. We need to be in constant touch with those who "want to get the good products again". We need to think about how to keep and expand the fan base.
Singaporeans do not mind spending money for good things and they are always curious to find "good things".
Recently, food sales have been noted to decline day by day in Singapore since many husband and wife are both working and often eat three meals outside.
Therefore it is necessary to put lots of emphasis on nutrition. The oil which is used at hawker centre are generally not of good quality so many people now have serious problems of falling hair. When you do not eat healthy foods, your skin and scalp conditions are affected. This provides an opportunity for selling healthy supplements to supply the missing nutrients. It would therefore be an effective marketing strategy to keep sending information relating to health issues and introducing healthy supplements at the same time.