News&Topics
Latest News from Kitaguni Inc.
INTERVIEW
More powerful HOKKAIDO SHOWCASE by involving Hokkaido people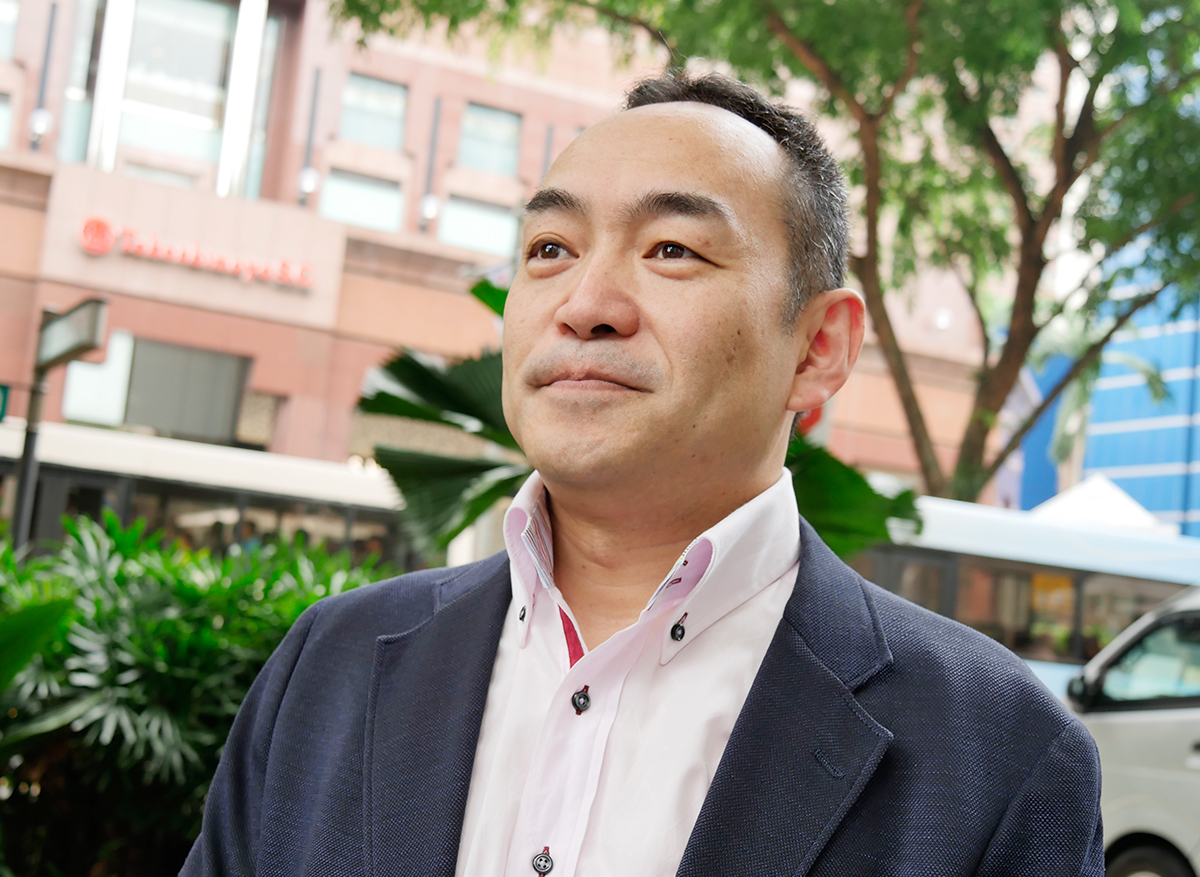 "Hokkaido Showcase" Interview
Kitaguni Inc.
CEO Toshiaki Kato
Strong desire to deliver delicious Kitaguni food to more people
HOKKAIDO SHOWCASE is the project that delivers to Asia made in Hokkaido products and charm, such as delicious foodstuff or gourmet items, nutritious food, and cosmetics that contain natural ingredients from Hokkaido.
I have launched this project with the wish that people enjoy more Hokkaido delicious food and be more beautiful and healthy.
I was born and raised in Hokkaido and my parents ran a business in the marine products processing industry.
Since I started my business selling Hokkaido crabs on a website 18 years ago, people who live far away from Hokkaido and could not buy crab easily, associate saying " delicious" to Hokkaido crabs by now.
While I have been delivering Hokkaido crabs and seafood all over Japan, I have also been entertaining a dream that " I want to deliver them not only in Japan also to overseas customers".
Most of the products we started sending out overseas that are in high demand are mainly crabs, scallops, and sweets. Then we realized how much people in South East Asia love Hokkaido branded products in general.
We also found out that products, such as seafood, that need to be kept in a certain temperature, are very difficult to ship in a tropical area like South East Asia.
Therefore we decided to carry not only fresh products but also healthy food and cosmetics that contain natural Hokkaido ingredients, which is easier to keep in stock.
"Team Hokkaido" is incorporated by farm producers who make better ingredients, makers who produce cosmetics, and many other groups of people.
Going to foreign markets with the "Hokkaido Sprit"
Many people I know are from Hokkaido. Most of them, including ones who moved to Hokkaido from elsewhere, have a strong sense of fellowship as "Hokkaido Brother ship". Since they love Hokkaido so much, they are always looking to do something good for Hokkaido.
Since we embarked on going out to foreign markets, we have had to go through complicated issues such as importing and sales licenses. For this reason, we needed to expand our team by involving people from the government and the universities.
HOKKAIDO SHOWCASE is about "globalization" of Hokkaido products and charm since we try to keep their specific attributes even while pushing worldwide expansion.
I came to a crossroad asking, "Where is the company is heading to? How and to whom should we deliver Hokkaido charm?, when I was 45 years old. That was 5 years ago.
Then I made up my mind that I will continue to do this business for the next 30 years and focus on the Asian market. I made, as my mission, "introducing wonderful Hokkaido to more Asian countries".
As a result of deflation in Japan at that time, prices for most products, even if they are very good quality, went down.
On the other hand, there are many people who want to buy Hokkaido products in Asia, where they cost more than they do in Japan.
This convinced me that this business will be successful since people in Asia who can buy are happy, Hokkaido producers are happy and the Hokkaido brand will be more recognized.
It is important to increase the fan base and get as many Hokkaido lovers involved in this drive
I was astonished that there were so many Hokkaido fans here when I first came to Singapore 5 years ago. Many of them have been to Hokkaido for holiday and enjoyed good food, watching snow and experienced Onsen.  Knowing these, I am sure that delivering Hokkaido products in Singapore and other Asian countries will be a success.
On top of that, I started learning English since "I wanted to deliver Hokkaido charm in my own words". Recently, I think I am able to deliver the message even if my English is not perfect.
I also have set another goal, which is learning Mandarin, to be able to communicate more with local people.
I think we need to ask more Hokkaido people to get involved in our project and increase our fan base. I also believe that this project will spread more if we could deliver the message of how great it is to be involved with HOKKAIDO SHOWCASE to all the producers, manufacturers, business partners, local promoters, and other people who can relate to this project.
My objective is to get recognition here in Singapore, an ASEAN hub, and after that we will expand our branding to Hong Kong, Taiwan, and other Asian countries.
"Boys, be ambitious" is my motto. We want to take a leap forward!
Since I am from Hokkaido, my favorite line is "Boys, be ambitious" by Professor Clark.
I am turning 50 years old this year, but my heart is still the same as when I was 20 years old.
I am always excited about many things everyday and this won't change at any age. I simply cannot stop thinking about "Hokkaido to be great in the future" and there are so many new ideas coming up in my head.
My strength is to be ambitious all the time. Sometime people might say I have a big mouth. Regardless of what people say, I have a clear vision of what the world will be 5 years from now and I will take every opportunity I have to pursue my goals.
This motivation is the driving force to get people involved in my project. I know I cannot do everything by myself so I try to ask others for help.
The important thing is that I have to make them feel like "it is fun to work with Kato san " or " it is exciting working with Kato san" or "opportunities will come up when I work with Kato san".
Since I myself really enjoy and get excited doing my business everyday, my role is to convey and share this excitement to more people.