News&Topics
Latest News from Kitaguni Inc.
INTERVIEW
Pushing HOKKAIDO SHOWCASE by promoting annual big events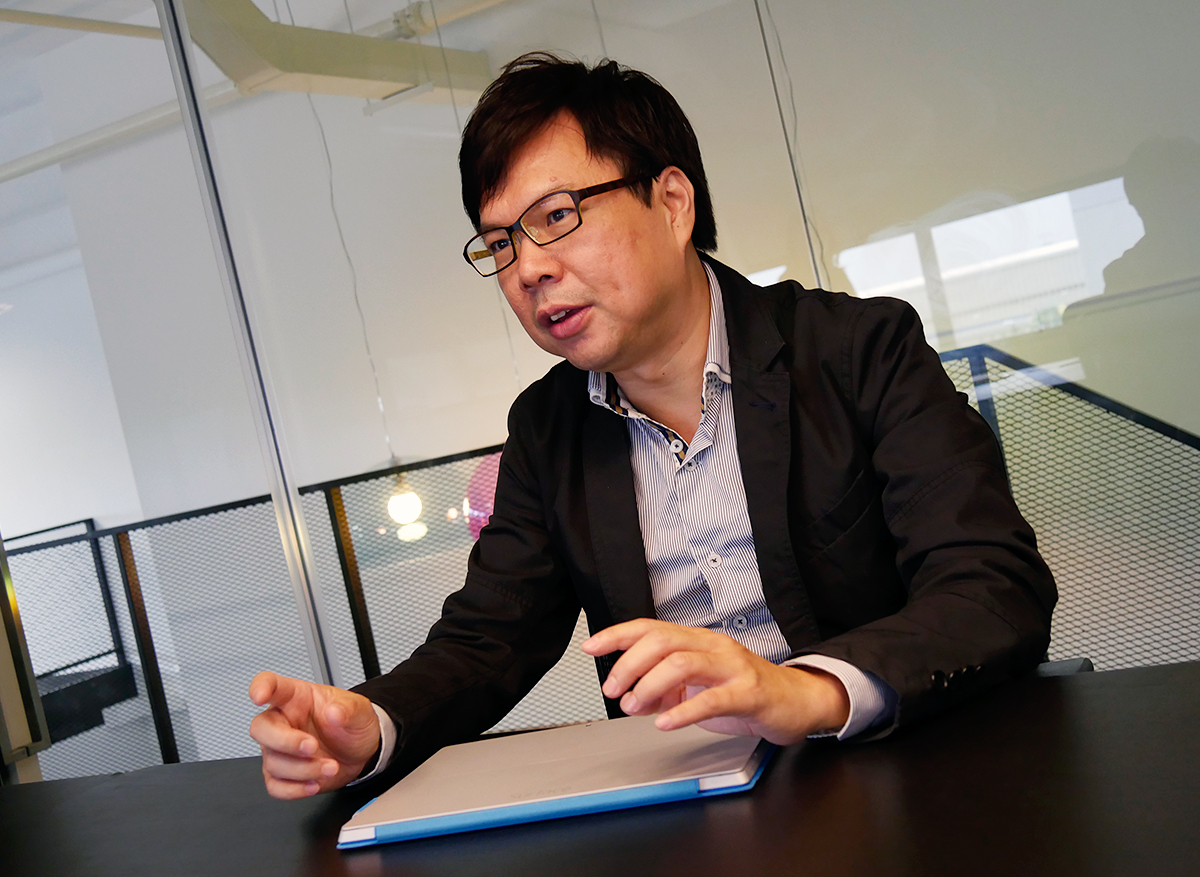 "Hokkaido Showcase" Interview
IM Communications Managing Director
Don Tan
We got along well immediately when I met Kato CEO at Entrepreneur Event
I have an advertising agency business here in Singapore and I met Mr.Kato from Kitaguni Inc. for the first time through EO (Entrepreneurs Organization, which is a worldwide networking organization for entrepreneurs) event in Tokyo.
He was really easy to get along well with from the beginning for me, who does not have any clue about Japan, and he showed me around the Nikko area.
Then he told me: "I want to introduce great Hokkaido products overseas".
I thought it was great idea to join the business. This is how I got involved in this project.
Mr. Kato is full of entrepreneurial spirit and he is a really trustworthy business partner, open minded, and a very flexible person in trying new things.
He also has an inquisitive mind and moved very quickly when the project started.
He is not a typical Japanese in a good sense and he is a real global person.
"Hokkaido Brand" has a good image in Singapore
A Singaporean's image of Japanese products is that of being "trustworthy" "durable" and "high quality".
It is worth noting that since almost half of the Singaporean have probably already been to Hokkaido, it is considered to be a familiar place for them.
Since Singaporeans really enjoy food, they are more interested in Hokkaido than in Tokyo, because of the great seafood as well as the fact that they can enjoy snow and onsen.
As there are getting to be more high-income persons in Singapore these days, tprice is not really an issue, even though everybody knows that Japanese products are "expensive" here in Singapore.
Therefore HOKKAIDO SHOWCASE promotion should be easy to sell.
How to set Hokkaido Brand solidly in place — this is our task for the future
Currently I am planning with Kato san how to spread the word around on Hokkaido-made products such as basic skin care, health products and so on among Singaporeans.
To be honest, in terms of basic skin care products, the market is very limited and many major western brands are already here so it might be a bit difficult to compete in this space.
On the other hand,with regard to health products, it should be possible to get a foothold in the market since it is a very big market.
As I often see Hokkaido fairs at Japanese department stores in Singapore, different suppliers organize events on their own without coordination with others with similar objectives. This confuses the customer so they should organize as one big brand like HOKKAIDO SHOWCASE so that people will have a better sense of what is being promoted. How to set Hokkaido brand solidly in Singapore is the biggest challenge and opportunity for HOKKAIDO SHOWCASE in the future.
The important thing is that we have to instill the HOKKAIDO SHOWCASE branding to the market
We have to promote annual big events at least 1 to 2 times a year to have an opportunity to introduce selected Hokkaido products in order to establish HOKKAIDO SHOWCASE in Singapore.
We should also proceed to have the same type of branding event not only in Singapore  but also in Thailand, Malaysia and the rest of the South East Asian market.
The important thing is that we have to instill the HOKKAIDO SHOWCASE branding to the market in exactly exactly the same way as UNIQLO has done it.
Another point of reference is Tokyo Fashion Week, which throws an event every year and is always trying to do something different each time, such as inviting celebrities, and all sorts of different types of activities as part of their branding strategy.
These events are often able to get some support from the government so this would be another key to success.
Another example that can be considered is to organize a liqueur convention for customers who really like alcohol.
Yet another is to organize an event which features the top 3 ranked Hokkaido popular foods and brands so customers are aware as to what they are and why they are popular.
The focus on ranking may not yet be as common in Singapore as it is in Japan so this type of event would give people an an idea for what to buy.
However, we should choose selected food ranking done by a Singaporean since Singaporeans and Japanese do have different tastes.
For example, in the case of MOCHI, Japanese prefers the more sticky texture but Singaporean prefers the less sticky one. As for crackers, Japanese prefers sweet flavoring but Singaporeans favor crackers with salty flavor.
These subtleties show that what is preferred in Japan is not necessarily mean  preferred in Singapore.
Even though many one-time fairs run in department stores often, we have to keep promoting a big HOKKAIDO SHOWCASE events over the long term in order to establish the Hokkaido brand.
I am pretty sure Kato san can make it happen.