News&Topics
Latest News from Kitaguni Inc.
INTERVIEW
Marketing by the "ASPIRATION" connection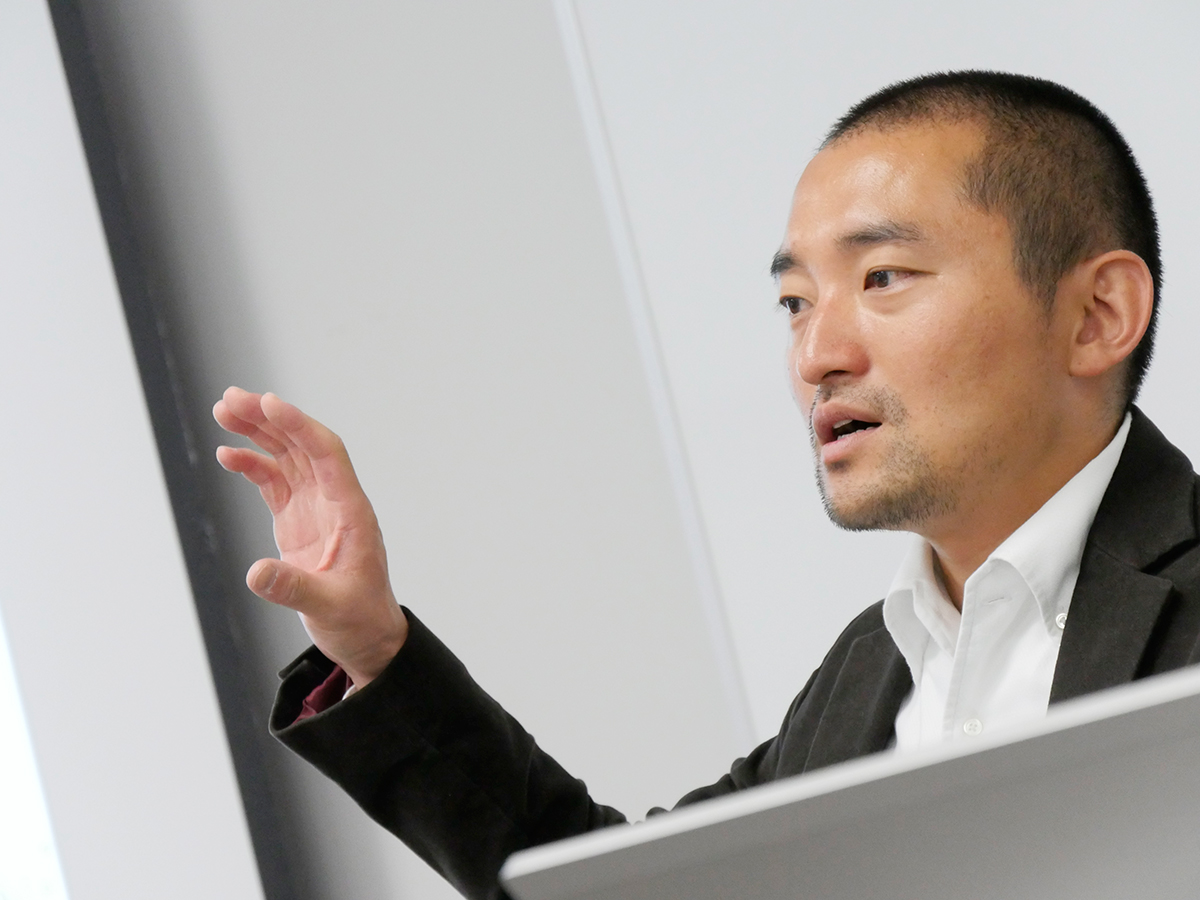 "Hokkaido Showcase" Interview
Warmth Inc. CEO
Oisix Inc. CMO and〝Traveler"
Toshiyasu Nishii
My international travels have drawn me into the online business
I have been doing e-commerce business, particularly in the online shopping space since early 2000. I was in charge of digital marketing at the e-commerce department of Dr. Ci:Labo until 2013. Then, from July 2014, I have been CEO of Warmth Co., Ltd. I am also CMO at Oishikkusu Co., Ltd., a rather well known online shopping outfit. I am always looking for new business challenges.
One side of me, as a world "traveler", who had been traveling the world from 2001 till 2003, paved the way for me to go into the online space. I traveled the South American continent for one year and the African continent for another year. In fact, I have just recently been to the South Pole and Kilimanjaro. Although blogs and social media were not yet pervasive at that time, I kept sending live information about the places I visited from the local internet cafes. Surprisingly, a lot of people around the world were following my accounts and they became quite popular. This experience pulled me into the online business.
Someone saying "Let's eat yummy food!" made me go to Hokkaido
I met Mr. Kato in an e-commerce workshop. I know of him since he made crab very popular on Rakuten Online. My first impression of Mr. Kato is that of a very cheerful man who is enjoying what he does. One day, we organized a lobster- and crab-eating party. Most of the guests were CEOs who are used to being served wherever they go. Mr. Kato was the only CEO in the kitchen helping serve lobsters and crabs to everybody. That impression stuck in my memory.
The reason why I got involved in Hokkaido Showcase as a project adviser is that CEO Kato asked me: "Let's eat yummy food in Hokkaido and please give me 2 days". In fact, the real reason he got me in this project was to help him launch an e-commerce business from scratch and expand the concept to other enterprises. The invitation was a serious business meeting for me to share my experiences and knowledge into his e-commerce business. I am very happy to support his project and share all of my knowledge and experiences.
Hokkaido's "Strength" is its brand value and charm which many Japanese do not realize
There was once a Romanian cyclist who traveled all around Japan by bike and his most favorite place was Hokkaido. He said that while cycling in Hokkaido, he had an accident and the local people helped him. He also tremendously enjoyed Hokkaido nature and food.
Although I do not know how popular Hokkaido is in Asia, I have a sense that foreigners know and appreciate Hokkaido's charm and value more than the Japanese do.
That is why I am thrilled to promote our high value and charm to the world. I think it is a great idea to focus on Hokkaido in particular and not Japan in general.
I am from Fukui Prefecture, I always associate Hokkaido with "Sapporo Ramen" and "Jingisukan".
We will have limited success if we only choose a product category like food.
On the other hand, carrying all sorts of Hokkaido-related products might confuse and overwhelm the customer. It is therefore important to categorize an item by concept. Since we envision a lot more companies joining the Hokkaido Showcase Project, we have to give them an entry criteria based on their concept of the product they are selling.
Hokkaido Showcase is an organization with a collective aspiration
Hokkaido Showcase is not simply a collection of local companies from Hokkaido. Hokkaido Showcase is an organization with a collective aspiration "to make Hokkaido is great" and "to convey to people how wonderful Hokkaido is".
I presume that these aspirations are an important sentiment for everybody. I want people to feel and experience that Hokkaido-made products are natural and safe and be enlightened to get themselves to think: "I want to be the one to spread the word that it is good".
The ideal situation is that everybody who sees the product on a website or in a shop will spread, through word of mouth, how good the product is. But most importantly, you have to believe in your own products.
I am convinced that the company with a strong aspiration about its product will grow more tremendously as opposed to one that only competes based on price.
I would like to work with the objective of making customers happy by delivering tasty vegetables and healthy and safe skin care products. As sellers of products we believe in, we really have to convey our own aspirations to the customer
As part of Warmth Co., Ltd., I personally support companies whose marketing efforts carry these aspirations, and am delighted to see them gain tremendous success in their business.