News&Topics
Latest News from Kitaguni Inc.
INTERVIEW
It is the perfect time to make Hokkaido brands recognized overseas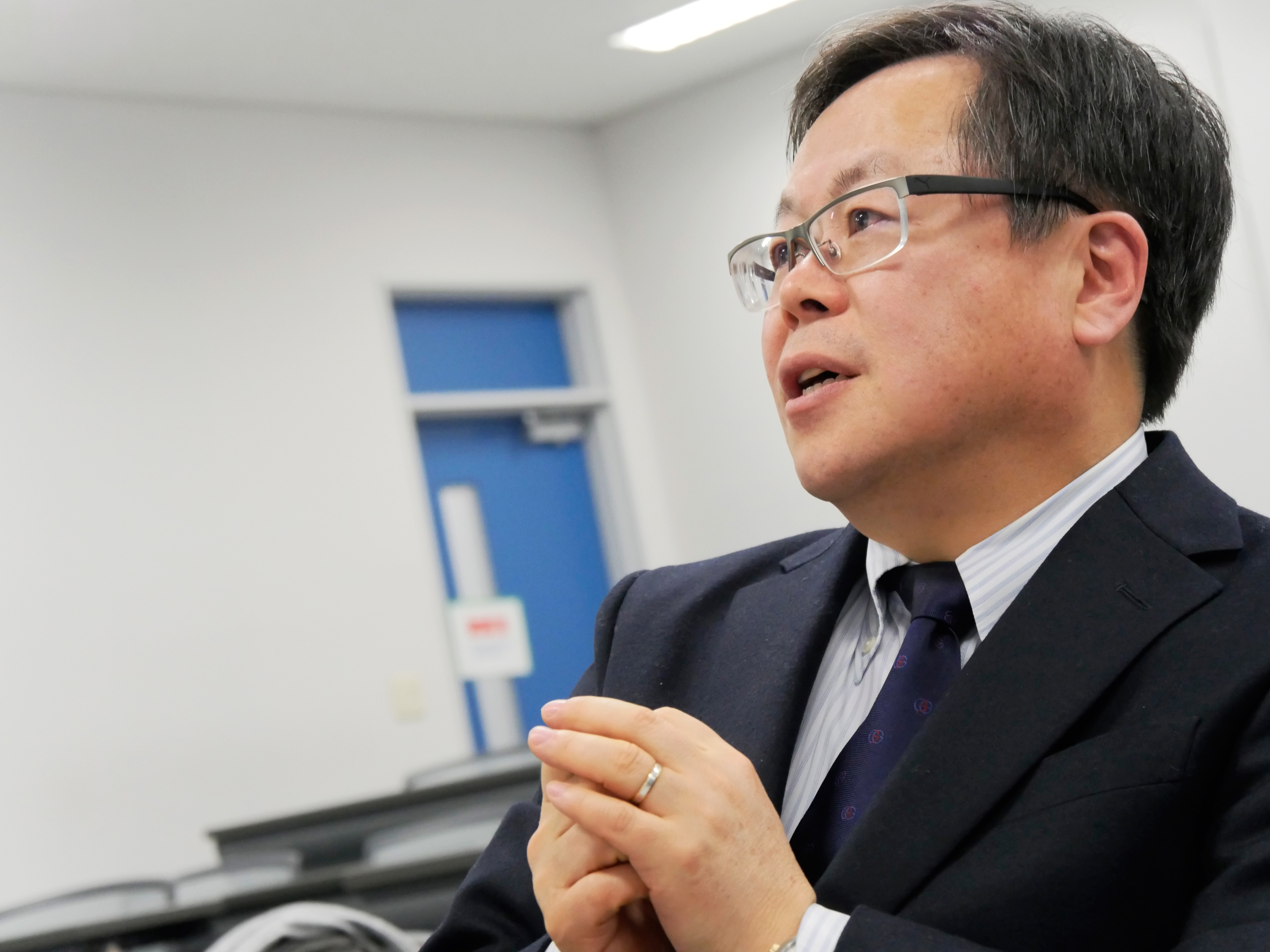 "Hokkaido Showcase" Interview
Otaru University of Commerce
Director of Center for Business Creation
Professor of Gaduate School of Business
Jemin Lee
Coming to Hokkaido as a government-sponsored foreign student
I came to Otaru University of Commerce in 1982 from Korea, as part of a government-sponsored foreign student exchange program. I was a bit anxious as to whether it is ok to go Japan. Besides, I was not really familiar with this university. As I was the only graduate student in this university at that time, all professors taught me everything on a one-to-one basis, This experience accounts a lot for what I am today.
Even though I was teaching at a university in Korea after finishing my program, my professors brought me back to Otaru University of Commerce since the law changed and allowed the school to accept foreign teachers in 1989.
Even though it is a national university, we needed to come up with something innovative in order to keep up with the times. In 2004, we opened a business school which I am now a part of.
The major focus is on Entrepreneurship, which means developing and nurturing entrepreneurial skills. The student body consists of a rather wide age group range – from 20-70 years old. Although most of the students are working company professionals, some are taking courses in order to get an MBA degree while they are assigned in their respective Hokkaido branch.
I am also tasked as head of business incubation at the university. In this capacity, one of the things I try to promote is overseas expansion and matching Hokkaido companies with students.
How I met Kitaguni Inc. Kato CEO
I met CEO Kato for the first time in Singapore. It was a rather shocking meeting in a good way. Most company managers in Hokkaido are quite conservative but Mr. Kato was different from the one I know. He prefers to act first and then make adjustments later. Although many company managers say, "we have to expand overseas now", nobody really makes a move. Mr. Kato is the one who makes it happen.
One of my roles in this project is actually to hold Mr. Kato back sometimes. Overseas expansion is really not just about aggressiveness and daring.
Hokkaido Showcase is a unique organization, not only of manufacturers but also a wide range of private enterprises. Since there is a diverse set of ideas and values, the working environment is quite lively.
I will be really happy if many Hokkaido brands succeed overseas.
Hokkaido Showcase present situation and outlook
This project just started recently, by putting a group of different companies to work together, so the envisioned synergistic effects have yet to be realized. This is why there is a need for a third party from the outside looking in to advise them.
When we held a fair in Singapore last year, we passed out a questionnaire with regards to Hokkaido.
We came up with rather interesting statistical results from this basic research exercise.
In addition to the questionnaire, we talked to as many customers as we can during the fair.
We found out that the key things that Singaporean associate with Hokkaido are "Great Nature" and "Natural".
In terms of sample products we provided for customers to try, Lavender lotion was the most popular. Its bottle shape and fragrance were more recognized by Singaporeans than we have imagined.
When you are actually done hearing from Singaporean consumers, their feedback was far more advanced than we thought since we kind of stereotyped them.
As we prepare for the next fair in Singapore, our theme for the next sample will be "Natural" and we will prepare the sample based on that theme. We hope that that strategy will lead to more success and Hokkaido brand recognition.
Reaching out Hokkaido brands to exciting Asia business environment
When we had a consultation with JETRO (Japan External Trade Organization), they told us that while Singaporeans are interested in Japanese brands in general, they are not really familiar with any local brand except Hokkaido. Hokkaido is the only local Japanese brand that is most recognizable both in Singapore and in Taiwan.
This is why there are so many foreigners visiting Hokkaido these days. While this is a good development, what is even more important than simply waiting for them to come to Hokkaido and do shopping is we have to reach out and go sell Hokkaido products in their home countries.
Unfortunately, only big companies are benefiting from the Abenomics effect. Small and medium enterprises (SMEs) have yet to feel the economic recovery that it is touted to bring about.
On the other hand, when you go out of Japan and come to Asia, you can see how vibrant and exciting the business environment is.
Now is the perfect time to do business expansion without waiting for the Japanese economy to pick up. You always have to be looking one step ahead.
Many companies are looking at Indonesia and Vietnam as next target destinations at the moment. However, in terms of consumption and market situation, Hong Kong and Taiwan look to be the more logical focus.