News&Topics
Latest News from Kitaguni Inc.
EVENT
【New Product】Three wishes of happiness, wealth, longevity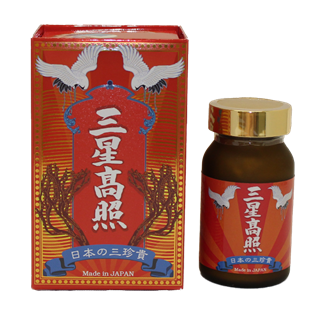 ■ Three Shining Stars (120 capsules including Cordyceps Sinensis)
"Three Shining Stars" is a functional food rich in nutritional ingredients and active ingredients that combines three kinds of "Cordyceps Sinensis", "Deer Horn Reishi", and "Black Sea Cucumber" from Japan that had been highly prized from long ago.

These ingredients are said to increase happiness, wealth, and longevity, and we developed in hopes of your health.
As we use only carefully selected materials from Japan, please drink with confidence.