News&Topics
Latest News from Kitaguni Inc.
EVENT
【New Product】New product from Hong Kong  Original XO Sauce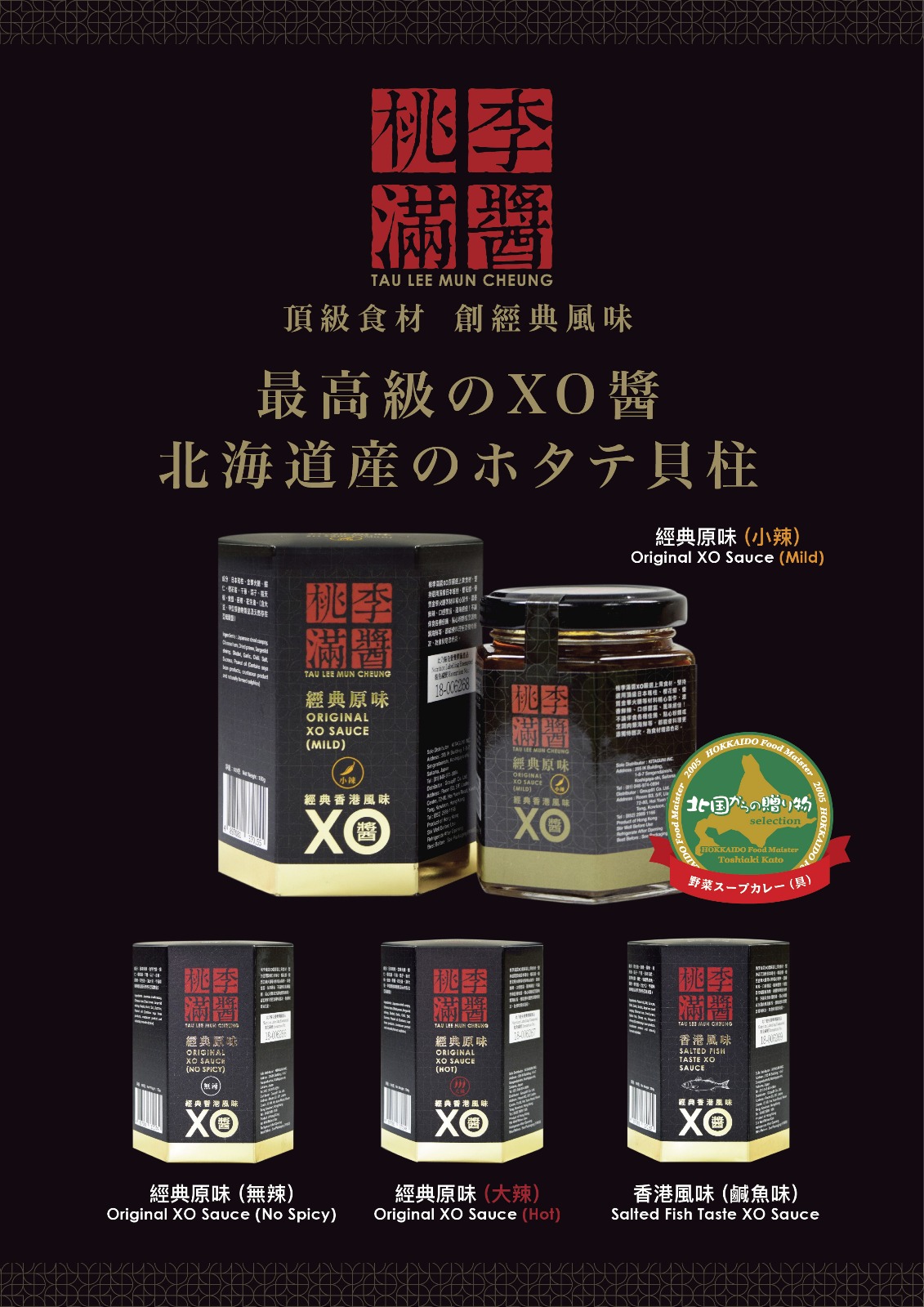 We introduce new products that have appeared this time.
■ Finest XO Sauce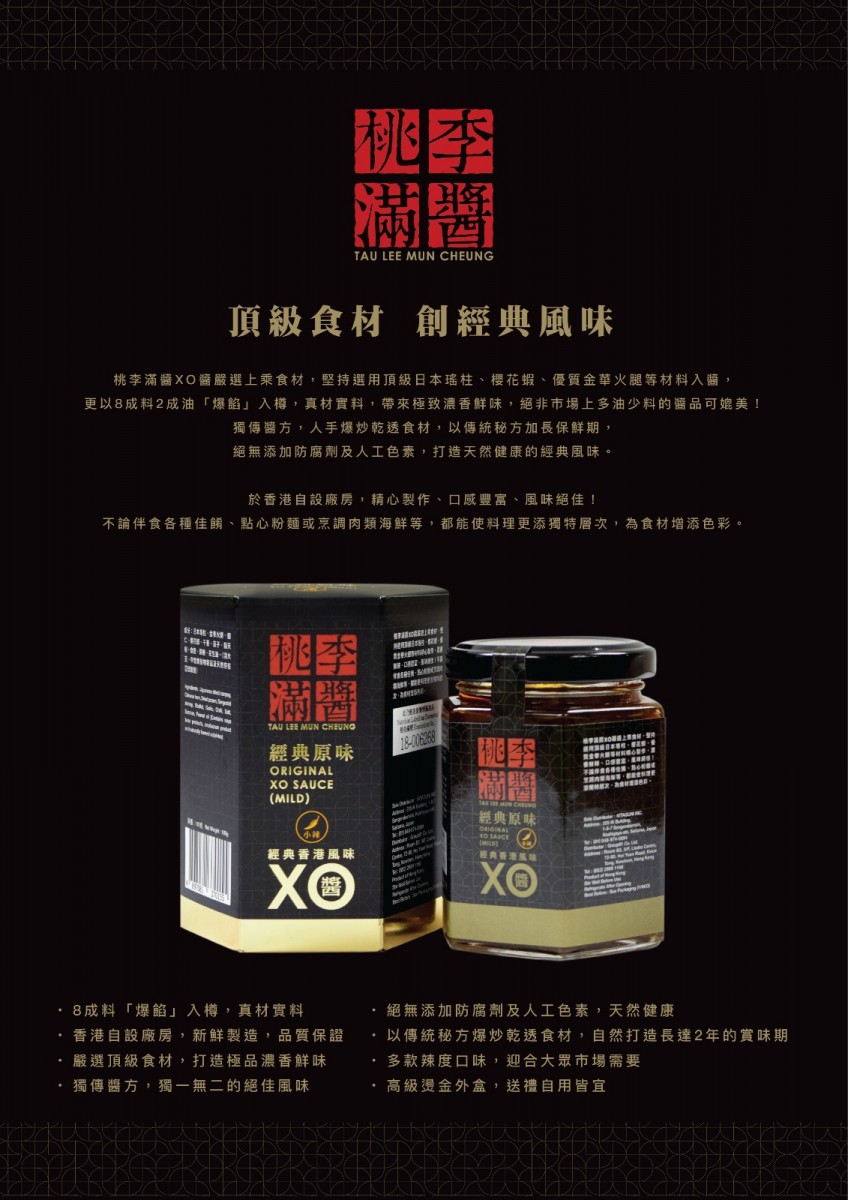 Alongside the "Broad bean chili sauce" and "Sweet bean sauce" in the Chinese seasoning, "XO sauce" is lined with the shelves of the shop, but there are many people who do not know how to use it."XO sauce" is a name from the extra old (eXtra Old) showing the highest grade of brandy. Because it only uses a sense of luxury, it is not necessarily that brandy is included.  Made mainly from dry matter, XO sauce is eaten not only as a seasoning, but also as a luxury appetizers in Hong Kong or Taiwan and may be listed as a single item menu in restaurants."Source: free encyclopedia" Wikipedia"
This time, our Hong Kong partner has developed  "The finest XO Sauce" by「桃李満醤」including scallop pillar from Hokkaido.「We have launched four types of "Mild", "No Spicy", "Hot" and "Salted Fish Taste".
Putting on rice or noodles. Eating as it is for snack of liquor.
It's very tasty and made to reputation.